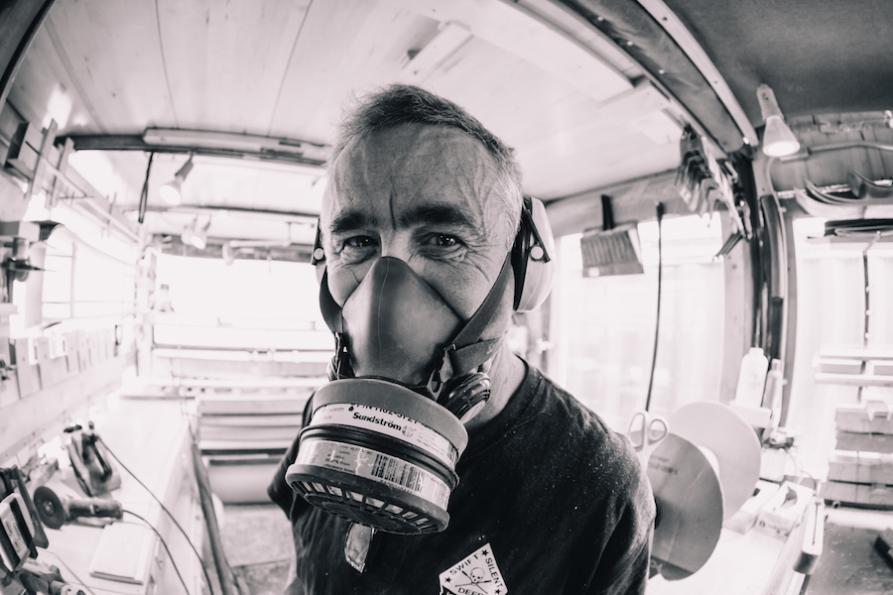 A set of fully custom skis with Custom Graphics

-or- Ultra Lightweight Carbon

w/ 2 year warranty
Breakfast, Lunch and Dinner
Safety Equipment Provided
Our cool brand of hospitality
Side-by-side instruction with master ski builders
Stories and insights that come from 3 decades in the industry
Lifetime experience
Price:

$1050 per person

group discounts available
Once you arrive at our location we'll settle in, have a cup of coffee and a light breakfast. We'll get you acquainted with the work space and a general overview of the process. We'll finalize your ski design and graphics, review safety issues, then start building your skis.
There are 3 main parts; material prep, building the skis and finish process. Material prep consists of shaping and milling your core stock (baltic birch), routing and assembling your ptex and edges, and preparing your fiber reinforcement package. Overall the process is relaxed with plenty of time for conversation, questions and pictures.
In the material prep process you will be working with Michael who has over 3 decades of experience. Next you'll move onto building your skis starting with prepping the build deck and mixing the resin. Here you will be working side-by-side with Kristin in the glassing process, building your ski up layer by layer. The last layers will be your graphics or carbon, peel ply and bleeder. She'll show you how to vacuum press your skis and set the rocker/camber. From there your skis go into the cure cycle for approximately 50 mins at 145 degrees. You'll have time to clean up while lunch is prepared. It's time to relax, sit down and enjoy a wonderful lunch while your skis set up.
After lunch, you'll be removing your skis from the vacuum press. This is a magical point when you get to see your skis born. They'll cool for a few minutes and then the last stage, finish process, will get started. Your skis will be trim cut, side and base ground, hand filed, waxed and prepped for finish coat. We'll apply the finish coat, let it harden and your skis are complete.
This is where it all comes together- You're understanding of ski design and manufacturing, having built something beautiful with your hands. You'll check the flex, eye the camber/rocker profile, take a step back and admire your creation.
We're currently hosting
the BUILD YOUR OWN SKIS WORKSHOPS
in the LAKEVIEW, OREGON area.
(about 2.5 hours outside of Bend, OR)
How long does the workshop take?
For one person, you'll be able to complete your skis in one day. If you do a group sign up of 2 or 3 people, it takes 2 days. If there are more in your party we can make special arrangements.
How long until I can ski on my skis?
Yes. But there are a few things we'd like to go over if you're considering it.
Is the quality of the skis I build in the workshop equal to what you normally build?
Yes. We have several quality control check measures that ensure your material prep, build and finish process are as good as we always do.
Can I take pictures or video?
What if I make a mistake?
You'll be surprised how smooth the process is but in the event that you make a mistake, we'll be able to correct it, no problem.
If I'm interested in starting my own company do you mind?
Absolutely not. We'll be happy to assist you in anyway we can.
What if I'm not familiar with power tools?
Not to worry. We'll make sure you are safe and we will be side-by-side with you at each step.
Could you explain my meal options?
Whether you are vegan, vegetarian or omnivore, we'll create meals that are nutritious and delicious.
What if I'm a high school teacher and interested in the program?
We're here to help you anyway we can, whether it is starting your own program or learning more about our high school ski/snowboard building program.
Do you mind if I bring a friend to tag along?
Please do and we'd be happy to include them at all meals.
WORKSHOP HOSTS AND INSTRUCTORS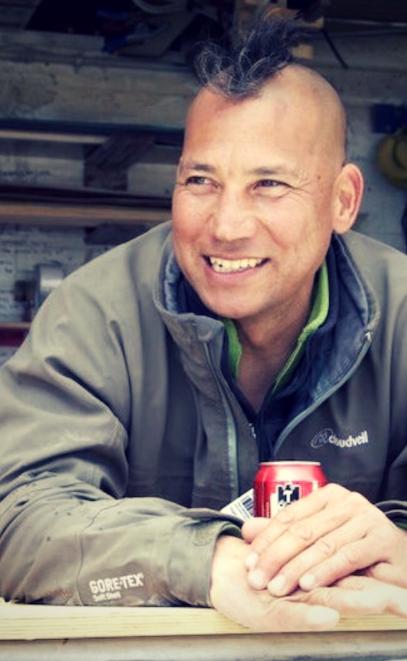 Michael has been building mono skis, snowboards and custom skis for over 3 decades. He's built several factories here in the states and overseas. Michael has an extensive background in teaching and has been both an inspiration and advocate for regional based manufacturing in the United States.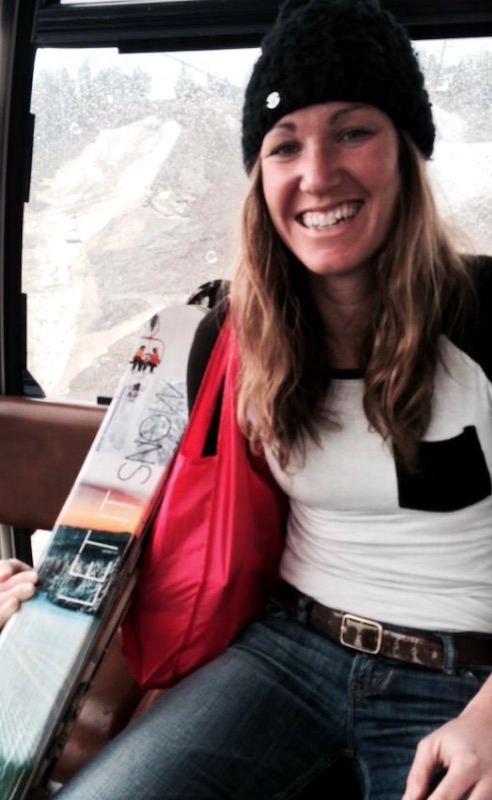 Kristin is the principal ski designer for Community Skis and has been a pioneer in developing ski layup techniques & vacuum bagging process. She has an extensive culinary background and has been teaching ski building & the ins and outs of owning and running an off-grid manufacturing facility for over 12 years.
PICTURE ESSAY OF A TYPICAL WORKSHOP DAY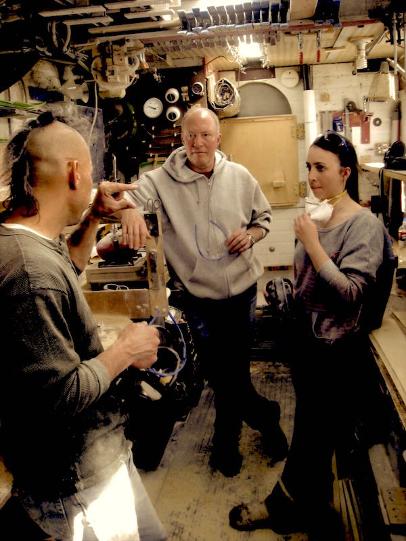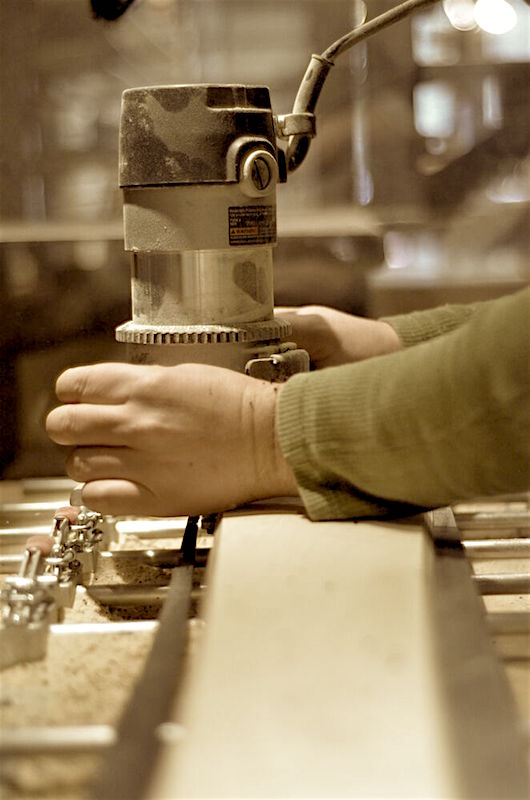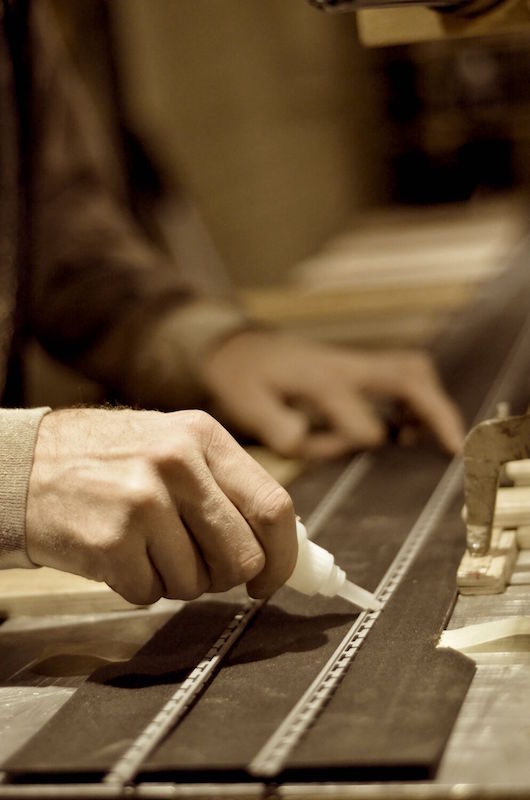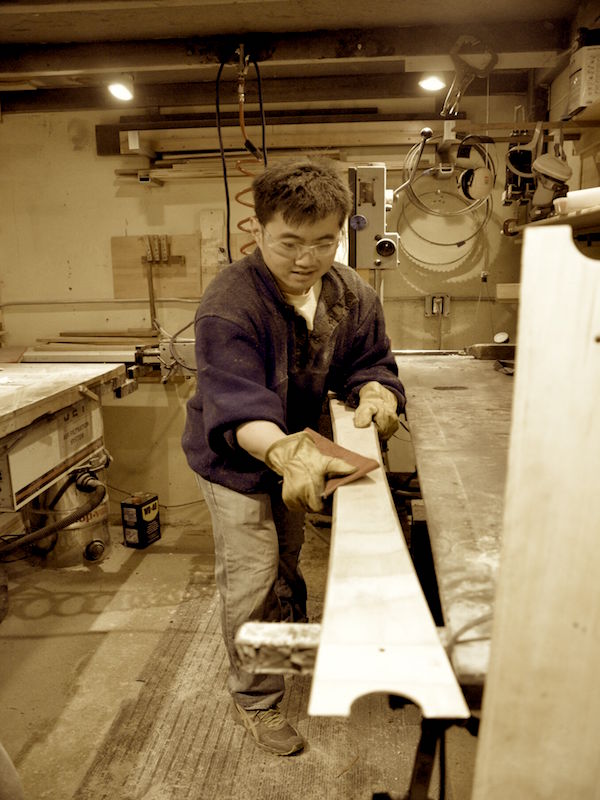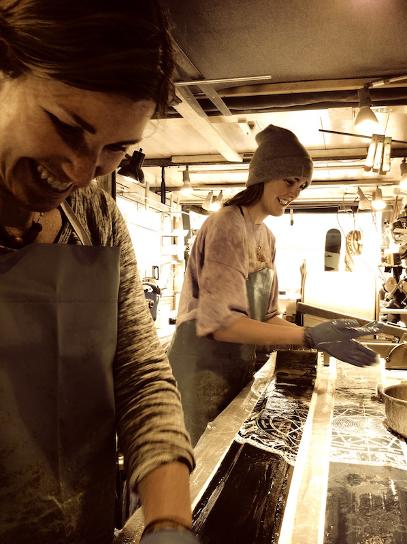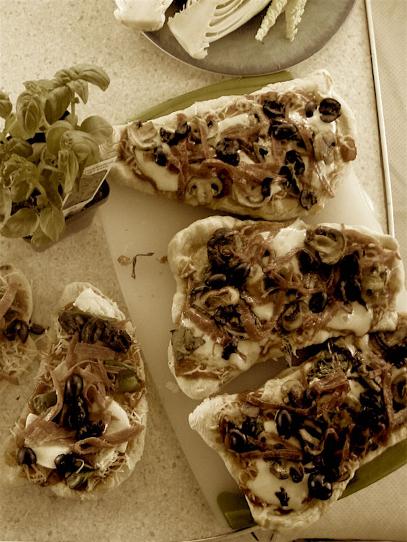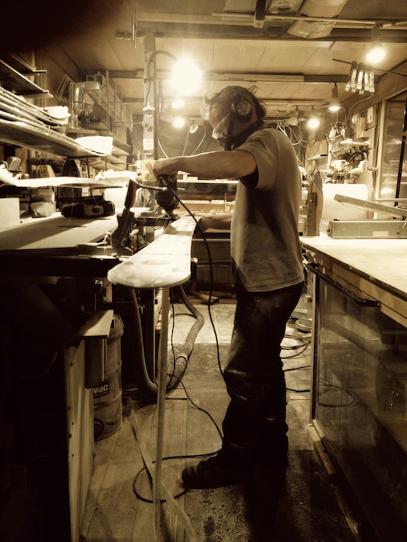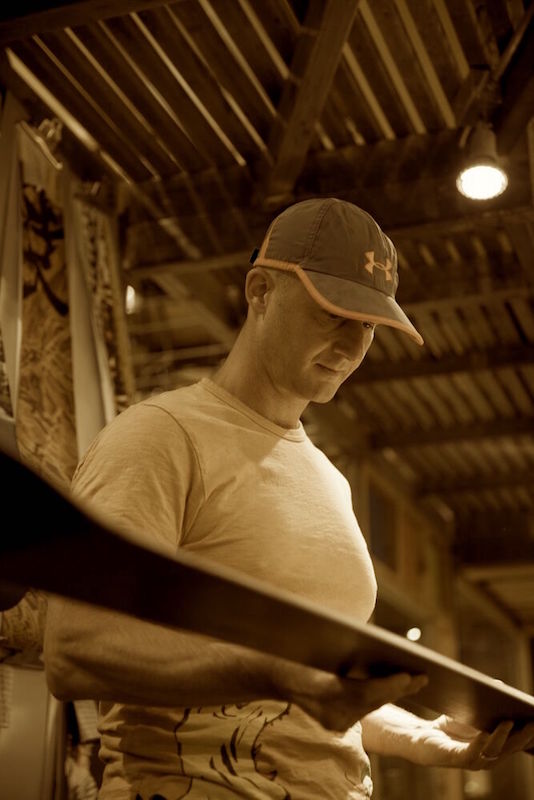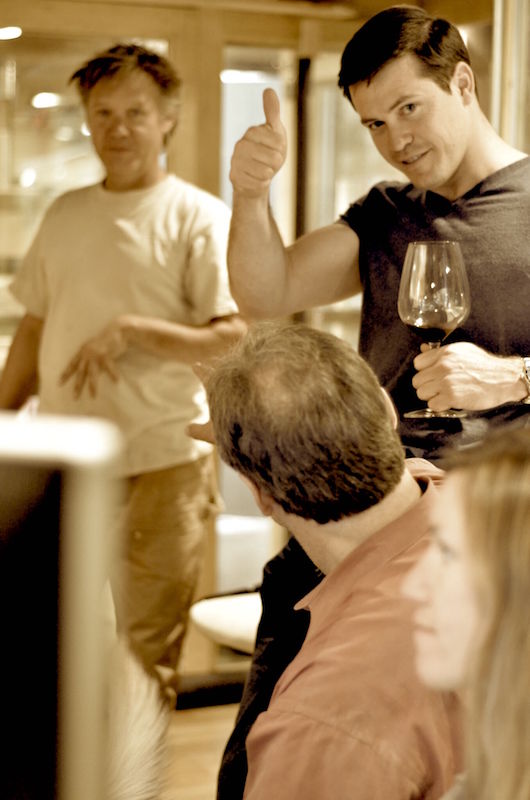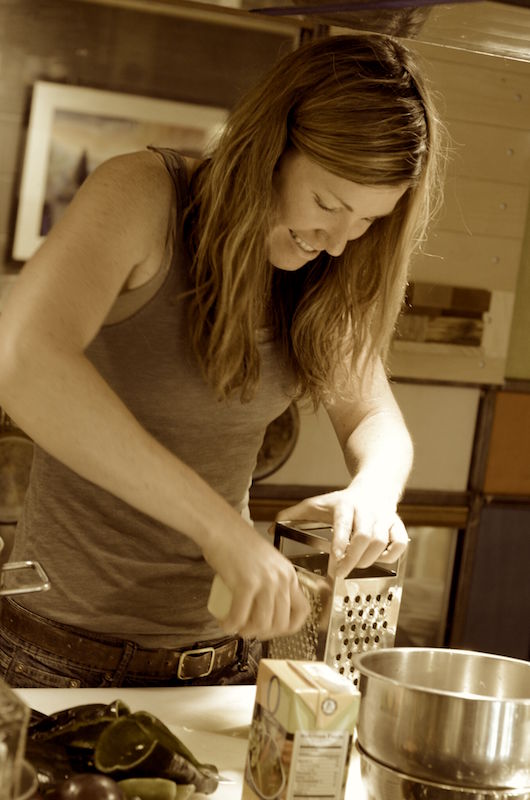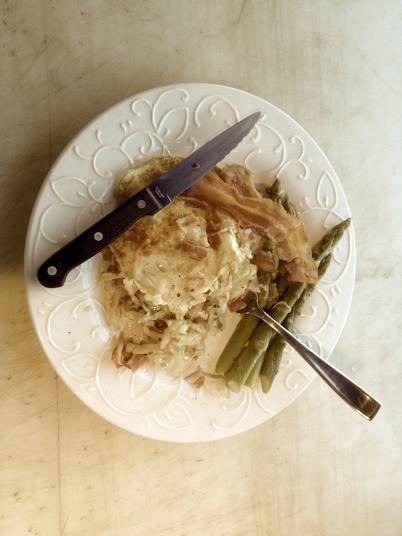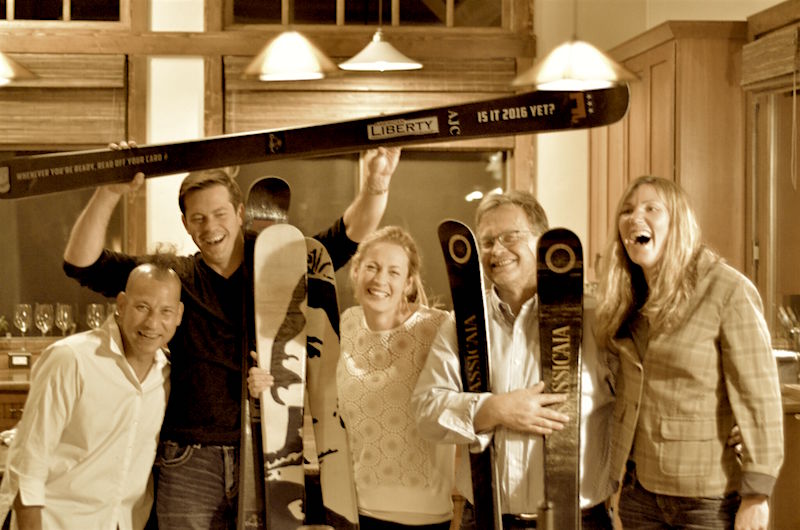 We couldn't say it better so we are just going to let the people we've built skis with say it for us.
"I had a certain amount of doubt that I would be able to produce something that I could even ski, let alone a pair of high quality custom boards. I was wrong to feel that way."
"It was an eye opening experience and an incredible sense of accomplishment that I had only felt once or twice before..."
"Over the past two seasons, I have been asked frequently about my skis in lift lines or at backcountry trailheads. I end up getting this dumb grin on my face when someone asks me where I got them, "I built them myself with Community Skis." The two key pieces of that sentence being "I" and "with" because I am proud of both the product I helped build and individuals/company whose logo graces the wood grain on my ski."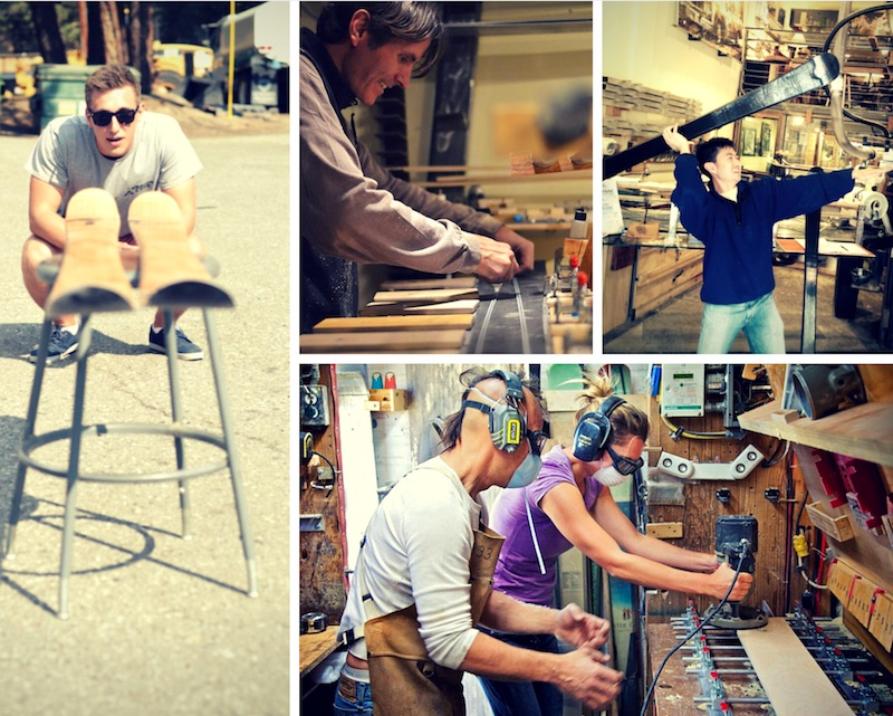 "The experience of the build – from the location, the trailer & tools, the people & laughter, the technical aspects of the build, the campfire meals and so much more are items I think about frequently and fondly."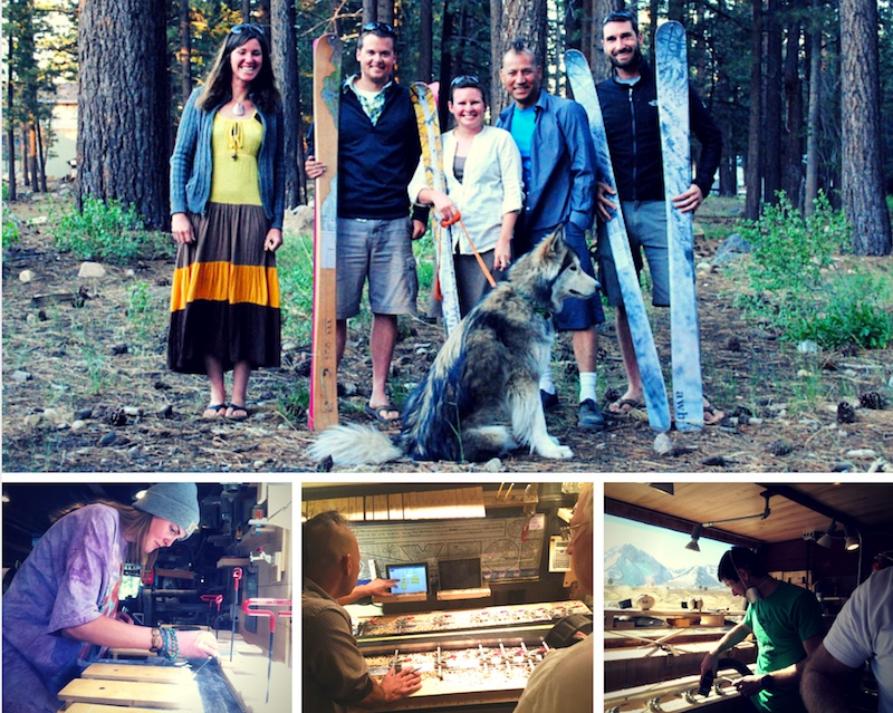 "If you want a total workshop experience, with unbelievable food and unparalleled expertise, Community Ski is the ONLY place to look. Their craft is unparalleled and the end product is perfect."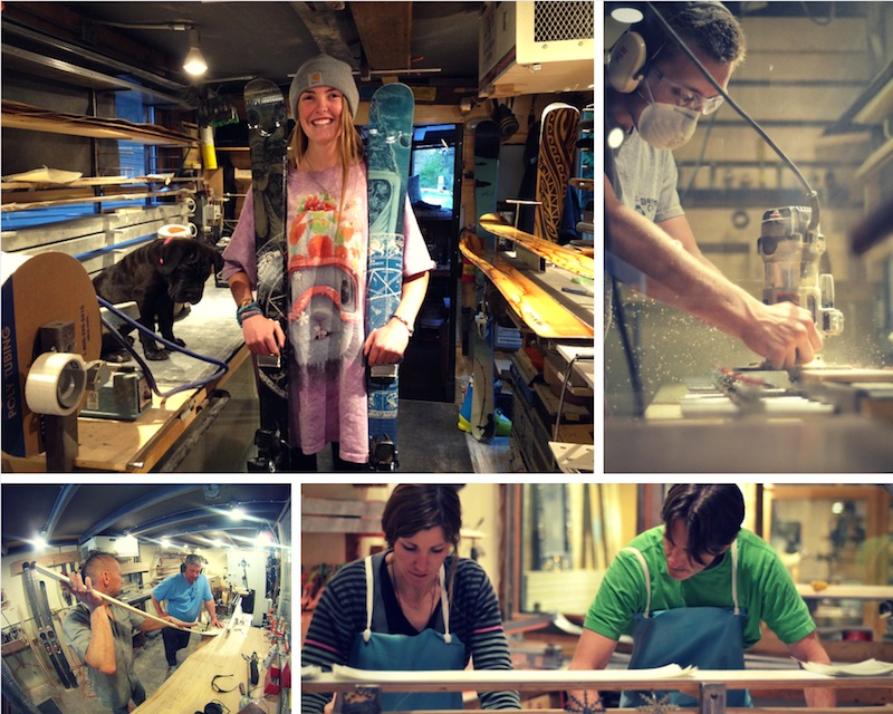 "The experience,…..well it is not always in life that the way something looks and the way you feel about it in dreaming turns out to be like that in real life. With Community Skis we felt like friends from the first meeting and the experience deepened and grew while we were learning and building."
---
"To say it was an amazing experience doesn't quite go deep enough. It was a life and soul enriching experience with lots of fun and laughter, but also plenty of brain stretching learning as well. Kristin & Michael made us feel like all was possible, without forcing anything, the beauty of your system & ski crafting was able to just flow."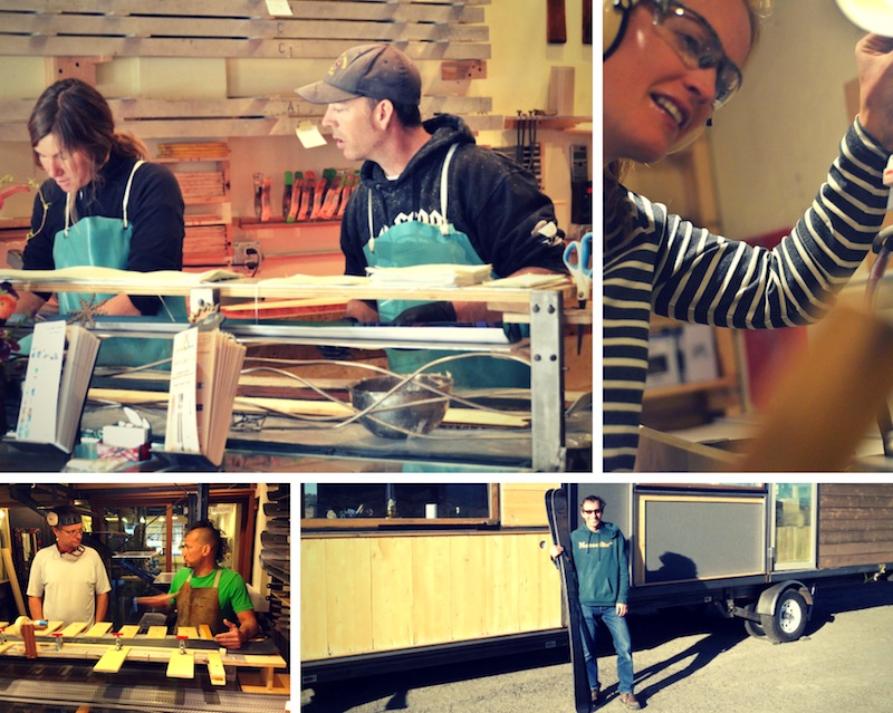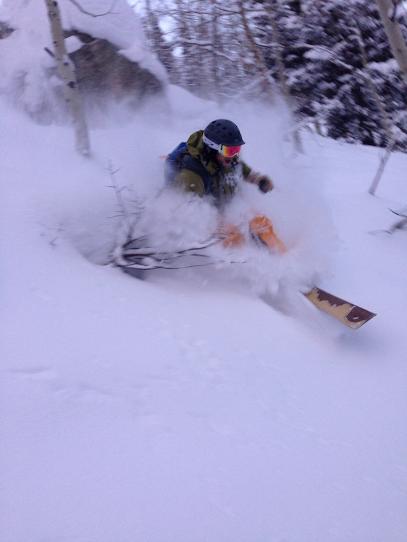 "Every day at the resort people ski up to me and ask me where I got my skis. It feels good to tell them I made them by hand from scratch.
My skis perform excellently... I have been able to boost off cliff bands and drop the same sick lines as any manufactured ski. It just feels better doing it on skis I made."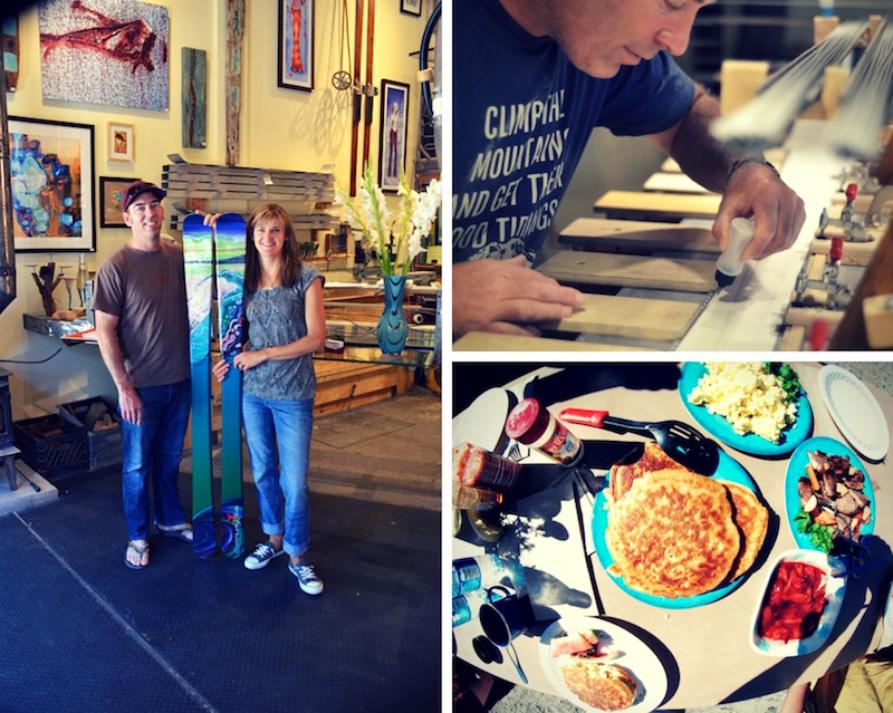 "More important was the sense of accomplishment that I gained from the experience."
"The satisfaction of starting from scratch & having a pair of skis that slay the mountain better than any other ski I could purchase is difficult to describe."
"I think the experience of helping to build your own skis produces a much greater affinity towards the brand and the product."




"Just like produce from your own garden tastes so much better / more fulfilling than anything you buy from a store."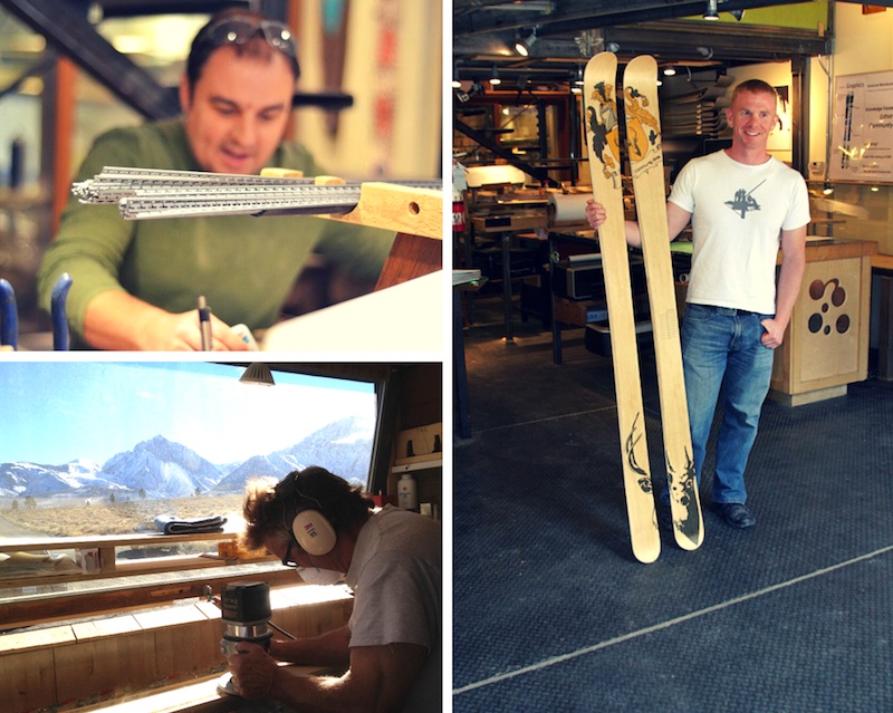 "The work places and jigs that were designed worked flawlessly to the point where I found myself doing much better, higher quality work FASTER than I would ever had expected."


"I am so grateful that someone executed on what was obviously years of experience and trial & error so that I could take advantage of it.

"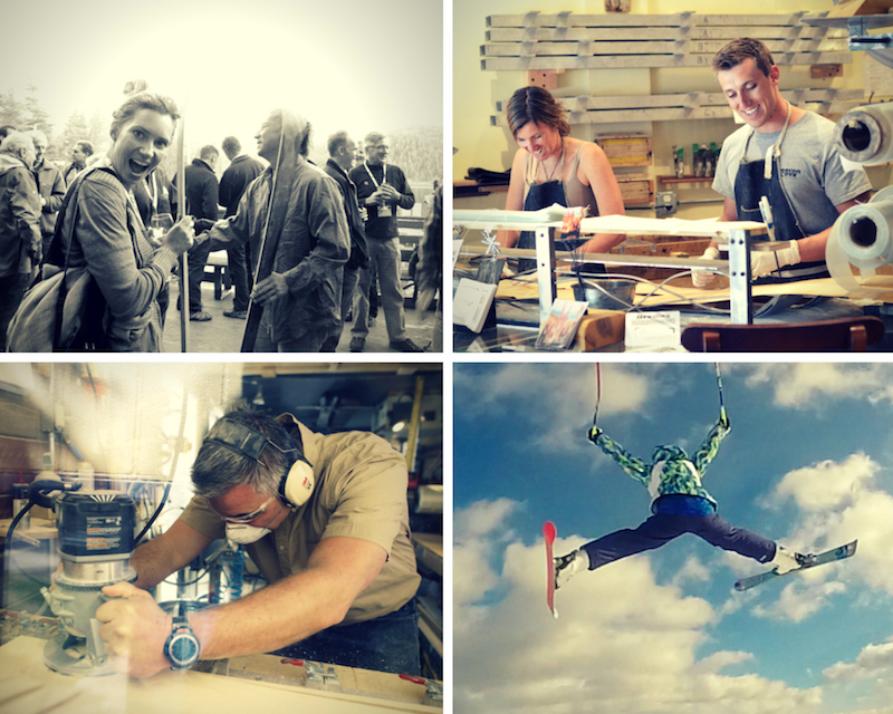 "Like a proud parent, I probably talk about them for way too long when strangers ask me about my lobster skis on the chairlift now. Ha!"
"My first impression upon arrival was that these guys obviously put their heart, soul and more than a few brain cells into outfitting the shop. It appeared to me that the flow of the work was very well laid out, this was not their first time to the rodeo.
And then there was Blue. The best damn shop dog in the land. I miss Blue."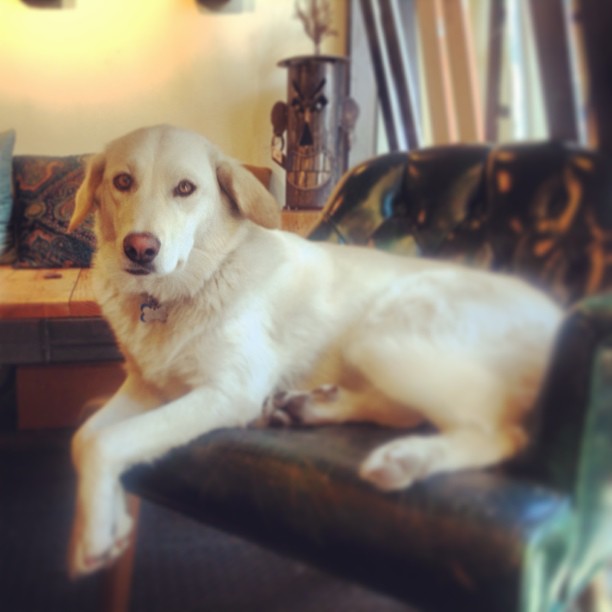 "The food that was offered was way beyond expectations. I expected burgers and dogs on the grille out back. Each day I was served something new and delicious. It was a comfortable setting kicking around with Kristin and Michael, talking about the day ahead while chomping down wonderful grub."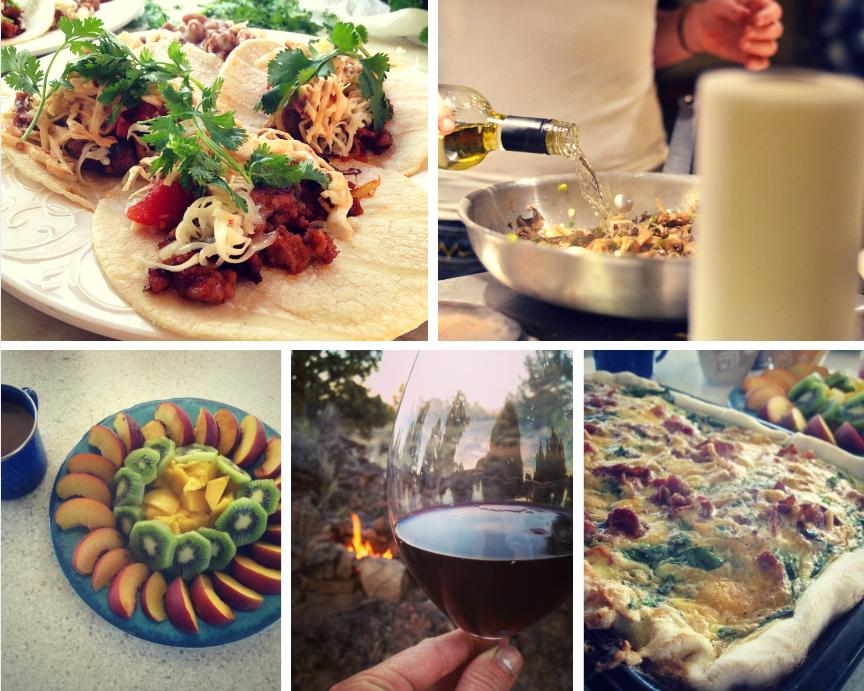 "The meals that broke up the day were nothing short of gourmet - which was an incredibly pleasant surprise, as we were off the grid and in the wilderness... not really a place I was expecting to get anything better than Ramen, boy was I wrong."

"The ability to wet-lay our skis while watching the sunset behind silhouetted mountains fit in perfectly with the three of us who live for those views and moments."