Also fundamental to our manufacturing approach is education. Education which encourages us to,
"face the road, the wind and rain to heed the calling deep" (Countee Cullen, 1903)
We're often asked, how much is the event? In fact, all our events are free to the Community.
Our budget is lean and with it we're able to create an environment for the community to gather, have great conversation, feel the generosity that comes from being welcome, and eat our legendary food served Community style.
Why donations?
We covered the costs for all the different events in the pictures below because we could. Because if we had waited for funding the venue may have foundered. Because all talk and no action is often a lost cause. And lastly, we didn't want to put pressure on the success of the venue by asking anything of the participants other than "just enjoy yourself".
Now that the success of the venue has been established we're asking for donations to keep up the good work. We'd like to remain diverse in our offerings and continue to support local talent whether it be a chef for a Cook & Tell, or an up and coming band on the move and take our food offerings to the next level.
The $5 donation is the most important donation. It is a vote of confidence that often comes from a stretched out pocket book.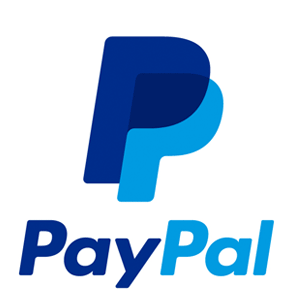 Feel free to mail in a donation made out to:
Community Skis, Attn: Event Donation P.O. Box 100 PMB/209 Mammoth Lakes, CA 93546
You're always welcome to make a donation when you're at an event.
What a gift its been for us, all of us. Just look at all our smiles, all our earnestness in listening, the pleasure taken in good company, good food.
Recently Community hosted 8 political events. Our idea was to host a single event to introduce Ingrid Braun running for county sheriff. Word quickly got out and 90% of the candidates, both town and county, opted to participate over a 7 week period. Participation was strong and we were often told this was the most engaging and comfortable series through the 2014 campaign cycle.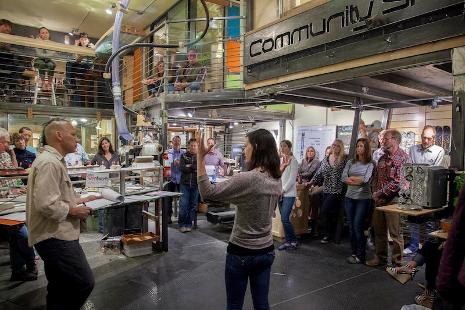 Michael Lish interviewing candidate, Stacy Corless.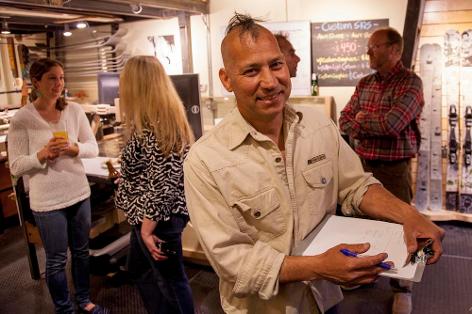 Gathering questions from attendees.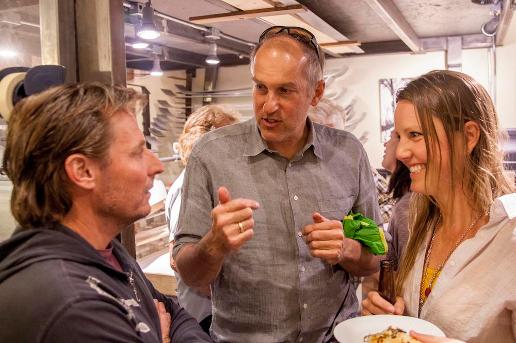 Kevin Green in discussion with candidate John Wentworth.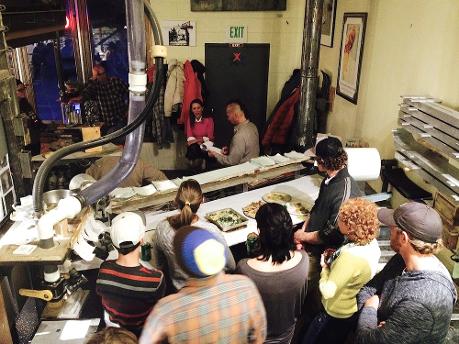 Community engagement with candidate Elena Blomberg.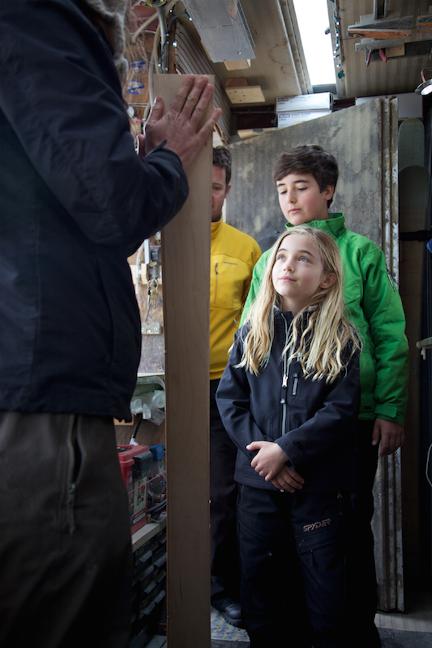 Education is at the forefront.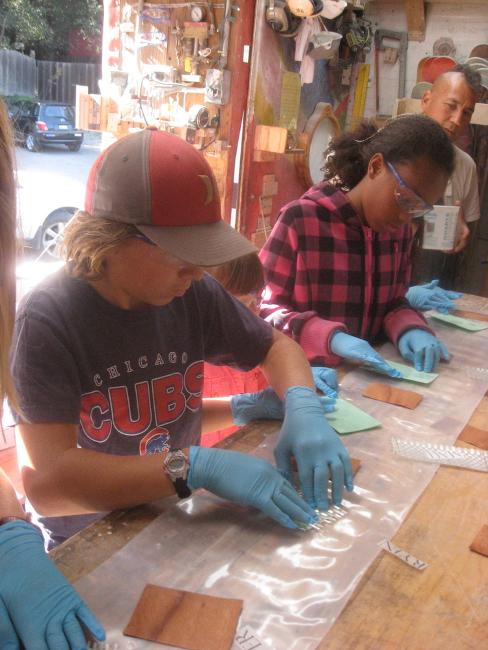 Students learning about composites.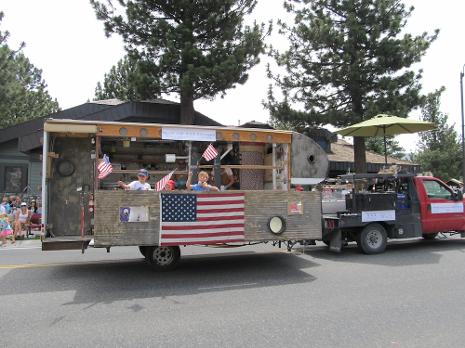 Showcasing American manufacturing. Mammoth July 4th Parade.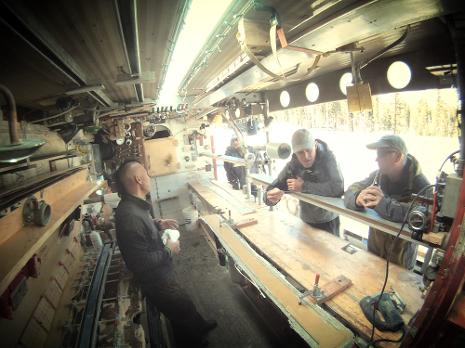 Mammoth Chair 2 parking lot, open house.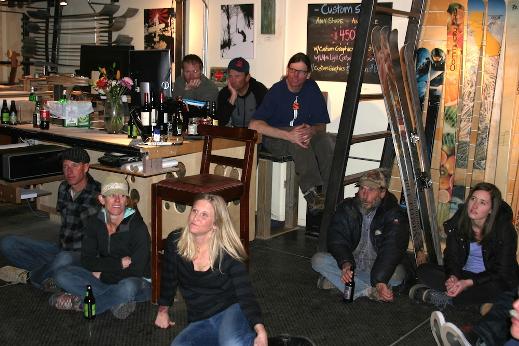 Audience for Deaf Studies presentation.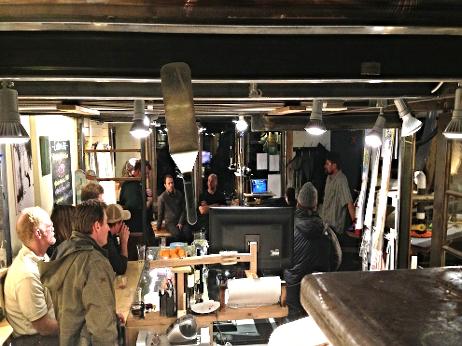 Neil Satterfield of Sierra Mt. Guides, avalanche lecture.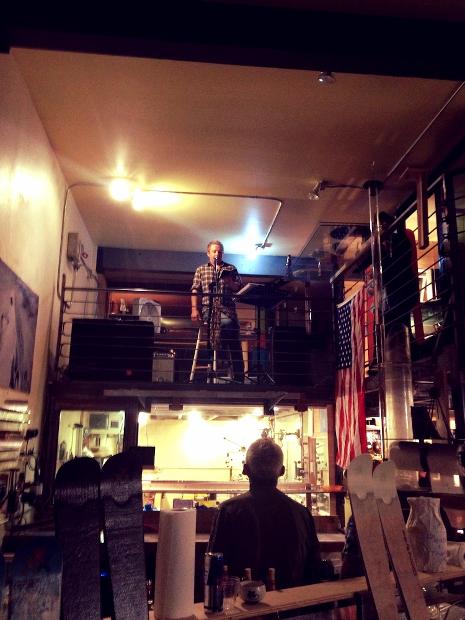 Jeff Elroy reading excerpts from his new book, Californios.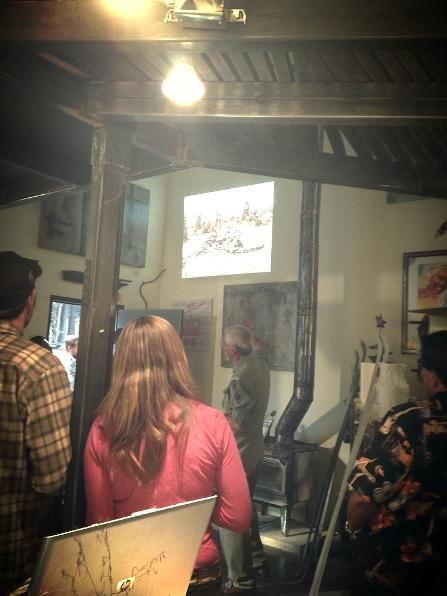 Combat war artist, Vietnam, John Cano, presenting his work.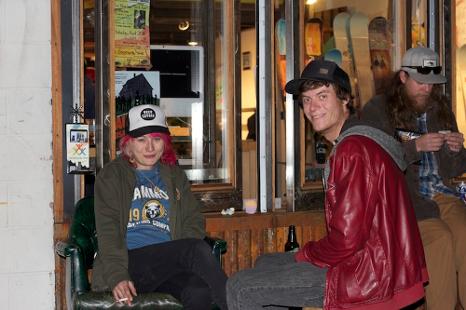 Art and cool, go hand in hand in Mammoth.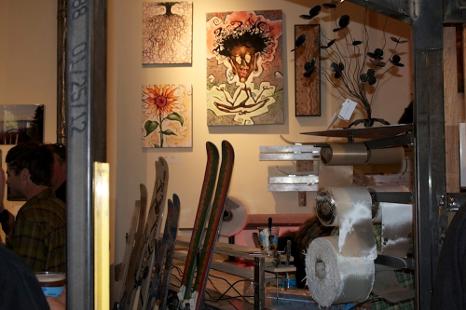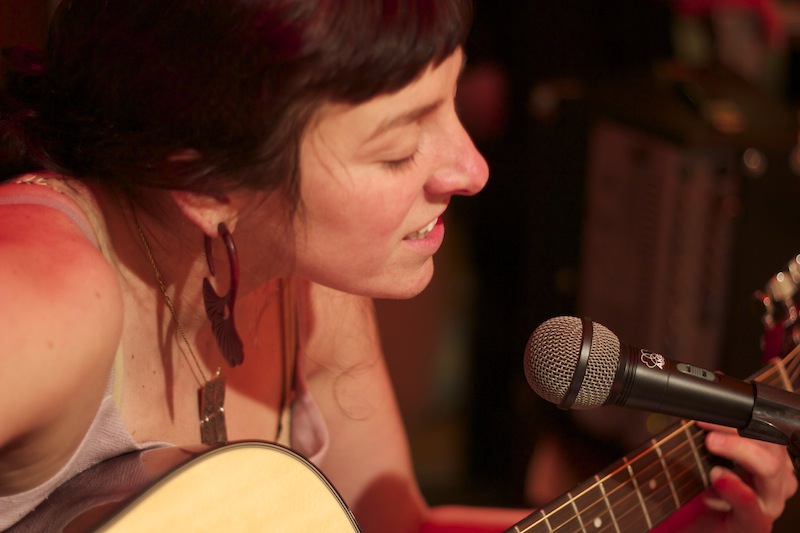 Local artist, Sarah Rea performing at the Community.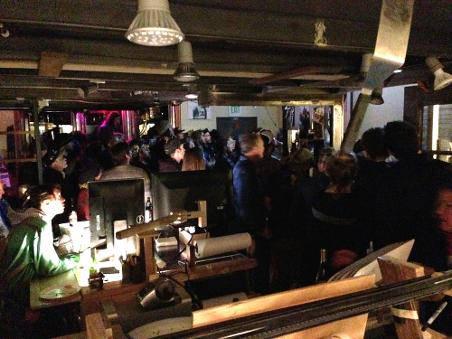 Glen Plake and Sierra Mt. Guides presenting short film.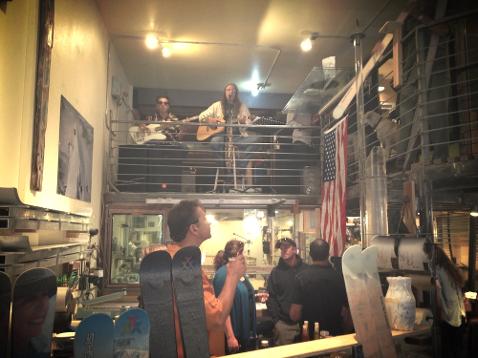 Jeffrey James and his bass player. Rockin' at the Community.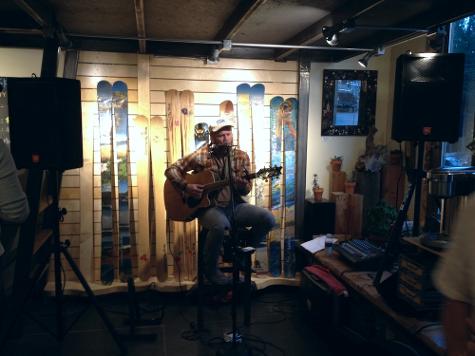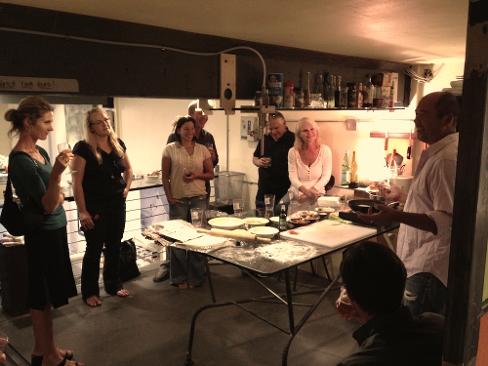 Chef Holdeen reviewing 5 wraps from 4 asian countries.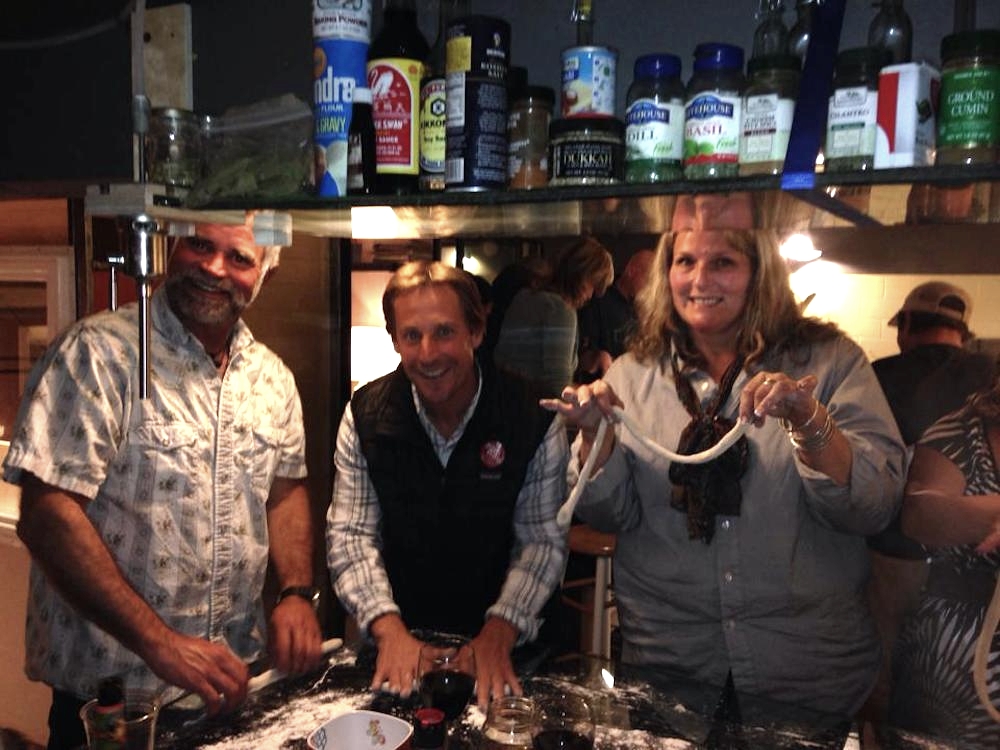 Cog, Kevin and Laurie getting ready to bend pretzels.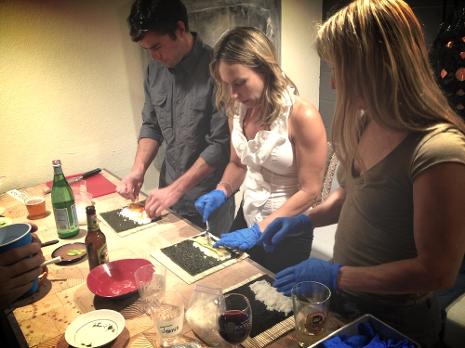 At their cook station rolling sushi.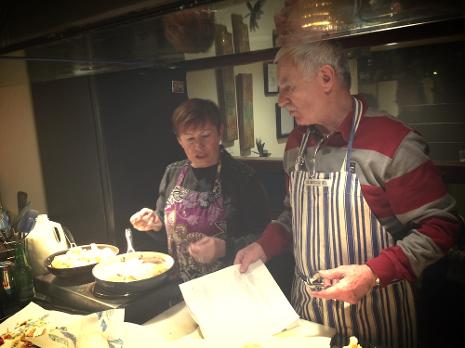 Traditional schnitzel night from the Czech Republic.