More Information- Build Your Own Ski Workshop
Overview of Workshop:
The day starts at 9am with coffee and breakfast prepared in house. We talk about the day and spend time getting to know each other.
After, you'll sit down with Kristin and review your ski shape and make any last minute changes if necessary. Prior to the workshop you will have already designed the shape of your skis and your graphics. This process starts once you book a workshop.
Then off to building your skis. Michael and Kristin will take you through every part of the ski building process with quality checks at every step, so no worries on making a mistake. We ensure you feel comfortable and ask as many questions as you'd like. If you've never used power tools, no worries. We are very good at teaching you how to use every tool and provide all the necessary safety equipment.
We take a break for lunch. Rest, talk, have a few laughs.
Every workshop runs at a slightly different pace. Typically at this point, all the material prep has been finished and the skis are ready to be built on the wet lay deck. This is the part of the process when all the components of the skis are saturated with resin and vacuum pressed. Skis go into the hot box and sit for 45 minutes until cured.
The final part of the process is the 10% we do. Michael will trim cut the extra fiberglass and finish grind the skis. He'll do a base grind and a final clear coat.
Your skis are finished. Picture taken with big smile. You've built your own skis. All that's left to do is get some bindings mounted and go test them.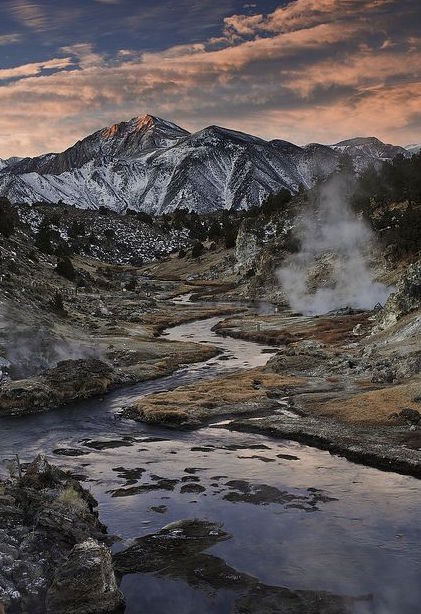 About Mammoth Lakes, CA:
Mammoth is a small town located on the Eastside of the Sierra Nevada mountains. About 7500 people call Mammoth home. The town is surrounded by mountains and the area around town is geologically active, with hot springs and rhyolite domes that are less than 1000 years old. It is also surrounded by acres of forest and is bordered by the Ansel Adams and John Muir Wilderness Areas. The eastern entrance of Yosemite National Park is located 32 miles away. Due to its high elevation (8000 feet), Mammoth Lakes has long, very snowy winters, and warm, dry summers.
Getting Here:
Mammoth has a small airport (MMH) located 10 mins south of town. Mammoth Lakes airport offers year-round, non-stop service to Mammoth Lakes from Los Angeles, and non-stop winter service from San Francisco, San Diego, Las Vegas, and Orange County. More information on flight times and schedules can be found
HERE.
Flights into Los Angeles or Reno are another option.
Driving from Los Angeles:
Will take approximately 6 hours. Take the 405 freeway north to the 5 freeway north to Highway 14 north to Highway 395 north. Exit on Highway 203 to Mammoth Lakes.
Driving from Reno/Lake Tahoe:
Will take approximately 3 hours. Take Highway 395 South. Exit on Highway 203 to Mammoth Lakes.
Getting Around:
Mammoth has a public transportation system which is free. The main transportation hub is on Canyon Boulevard at The Village at Mammoth. Free service runs throughout town and to the ski area.
Other Local Transportation:
There is a variety of taxi services and car rentals.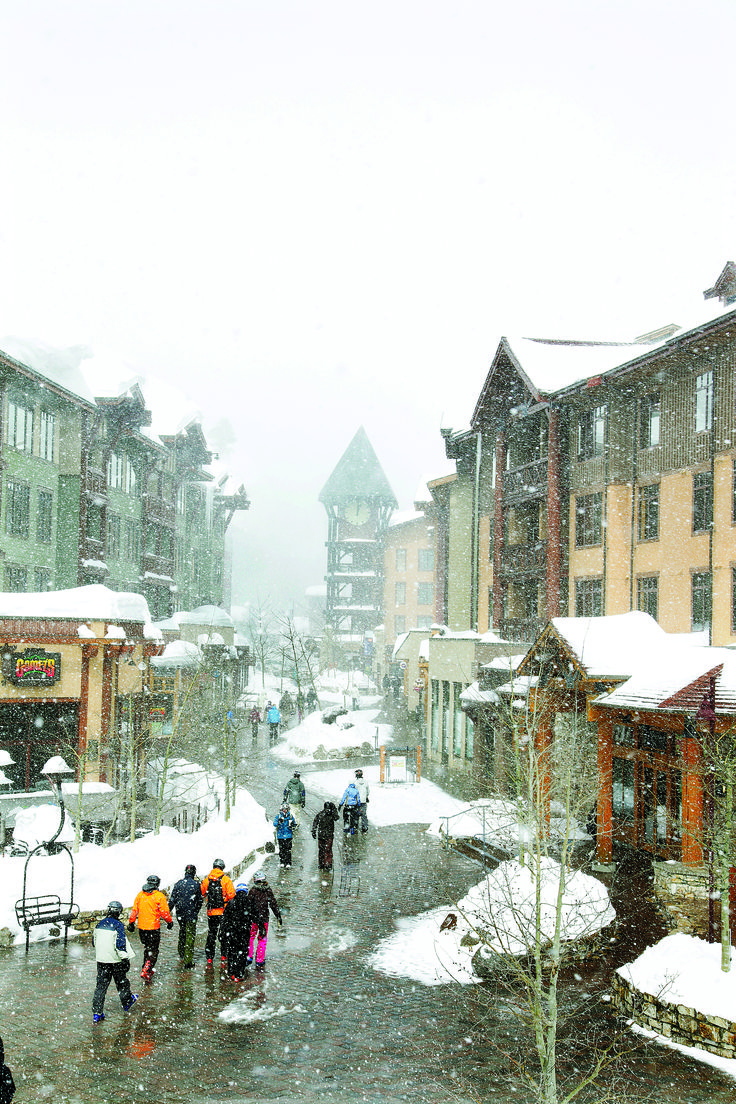 Staying Here:
Mammoth has lodging to meet most budgets. For a full listing please
CLICK HERE.
Mammoth has one hostel- The Davison Street Guest House. Their website can be found
HERE
.